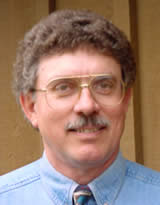 About Oswalt Auction & Realty
Bill and Jean Oswalt have been active in the auction industry since 1974 when Bill graduated from the Missouri Auction School in Kansas City. Oswalt Auction & Realty conducts all types of personal property and real estate auctions throughout central Kansas. Bill sold at livestock salebarns for 15 years in McPherson, Hutchinson and Great Bend.
An active member of the National and Kansas Auctioneers Associations, Bill served as KAA President in 1994 and Jean served as President of the Kansas Auctioneers Association Auxilliary the same year. They are active in church, Lions Club and 4-H and feel this is part of an auctioneer's commitment to his community. Oswalt Auction & Realty brings this same commitment and enthusiasm to bear when we provide you auction or real estate services.